Awarded: Five $5,000 college scholarships and grand prize $25,000 college scholarship
The Greater Good Science Center at UC Berkeley, in conjunction with Santa Monica-based consulting firm ProSocial and with funding from the John Templeton Foundation, is delighted to announce the winners of the Purpose Challenge.
Using the Purpose Challenge Toolkit, the six winning students wrote and submitted a college admission essay that clearly identified a long-term goal and succinctly articulated why this goal is personally meaningful and will positively contribute to the world at large.
"The Purpose Toolkit allowed me to discover my true sense of purpose," says Camryn Morrow, who was awarded $25,000 for her essay on social justice in education. "I have always had an idea about what I like to do and what I care about, but the Toolkit helped me further understand this passion. I learned that I have the ability to make a positive mark on the world and that I should not take this lightly."
"Attending college can be very expensive and this [scholarship] takes off a large chunk of the financial strain that would have been put on me," she continues. "During my first year of college, this scholarship allows me to focus on my studies rather than having to worry about how I am paying for my education."
While the scholarship contest has ended, the Purpose Challenge Toolkit remains live and offers teens a guide to finding and defining their sense of life purpose.
Congratulations to all six winners!
$25,000 Scholarship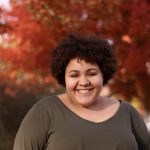 Camryn Morrow
is a senior creative writing major at The School for Creative and Performing Arts in Cincinnati. She will major in sociology as part of her goal to improve underrepresented youth in the education system by working towards inclusion and equal access. She is undecided on which college or university she will attend in the fall.
Read her essay here.
$5,000 Scholarships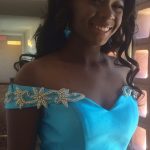 Jordan Bucknor
, a senior at Alexander Hamilton High School in Los Angeles, has dreams of breaking into the film industry, with the goal of increasing representation in film. Expect to see her works breaking barriers and breaking stereotypes, one story at a time.
Read her essay here
.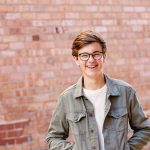 Liam Conrad
attends St. Edmond School in Fort Dodge, Iowa. During his senior year, has been working as a page at the Iowa House of Representatives. Next year, he will attend Drake University with a major in International Relations.
Read his essay here.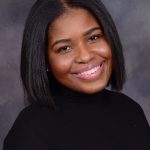 Mariah Jordan
is a senior at Shaker Heights High School in Cleveland, Ohio. She plans on attending the University of North Carolina at Chapel Hill to study biology. She aspires to obtain an M.D./Ph.D. degree so she can work on eradicating health disparities through genetic research.
Read her essay here.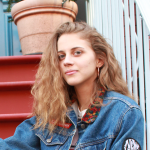 Devan Roper
is an urban naturalist, a diversity champion, and a service-minded individualist. She attends New Explorations into Science, Technology, and Math in New York City and lives in Long Island City. Devan aspires to study Intercultural Studies and Spanish in college, preparing her for a life of service in Latin America. She plans to attend college in California.
Read her essay here.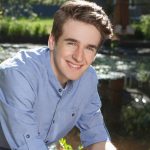 Tyler Zangaglia
, a senior at Eastlake High School in Sammamish, Washington, is founder of The Hope Festival, which provides necessities for in-need individuals across several Seattle suburban communities. He also manages Hope in Motion, a youth-led movement implementing change locally and globally. Tyler will be pursuing a business degree this fall and has yet to select which college he'll attend.
Read his essay here.